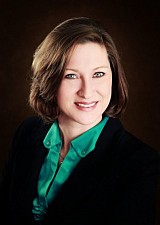 Carolyn Martinez is known for being family oriented with a devotion to God. She earned her bachelor degree in 2003 and went on to receive her realtor license in 2010, and her broker license in March of 2014.
Carolyn currently owns and operates her own company where she incorporates integrity, hard work, energy, creativity, and organization in every aspect of her real estate transactions.
Carolyn's ongoing communication skills will help keep you focused and on task from the first phone call to the close of the transaction. Her goal is to make sure that the process is smooth and flawless.
Carolyn is committed to serving the People of Wilson County. She knows the importance of being knowledgeable about the trends and data of the local housing market. She works closely with home builders and has a reputation of providing well-researched advice to her clients. If you are looking for someone that is committed to meeting your needs and providing the highest level of personal service, Carolyn Martinez will exceed your expectations.